All patients are required to complete the survey below PRIOR to treatment.
Help Keep COVID-19 From Spreading
Please answer these questions:
? Do you have a fever, cough, or shortness of breath?

? Have you had close contact with a person who may have COVID-19?

If you have answered yes to either of the above questions, we respectfully ask you to not enter the office and to wait 14 days before scheduling an appointment.
Dr. Bennett performs advanced spinal correction utilizing safe, gentle and precise
chiropractic techniques. Never before have we been able to provide the level of help and expertise that these advanced techniques offer. These newer methods of treatment are even safer, more comfortable and more effective than ever before.
Dr. Bennett has years of training and experience in several spinal adjusting techniques including: Diversified, Thompson, Activator, Flexion/Distraction and soft tissue therapy
*** We are located at: 7130 Estero Blvd, unit #1 (next to 7-11 across from Santini Plaza) call us if you have any questions***
We require appointments for all patient visits, please call 239-463-1640 to schedule
**** Monday-Friday for Chiropractic appointments ***
* Massage available Monday thru Thursday by appointment*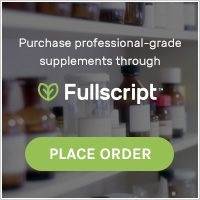 ***Order Triad Aer Purification Systems (code DrBennett2020 to save 20% off your order)***
We comply with applicable Federal civil rights laws and do not discriminate on the basis of race, color, national origin, age, disability or sex. You may access the Nondiscrimination and Accessibility notice here.
Language assistance available: Español, Kreyol Ayisien, Ti?ng Vi?t, Português, ??, français, Tagalog, русский, ???????, italiano, Deutsche, ???, Polskie, Gujarati, ???, ???, ?????